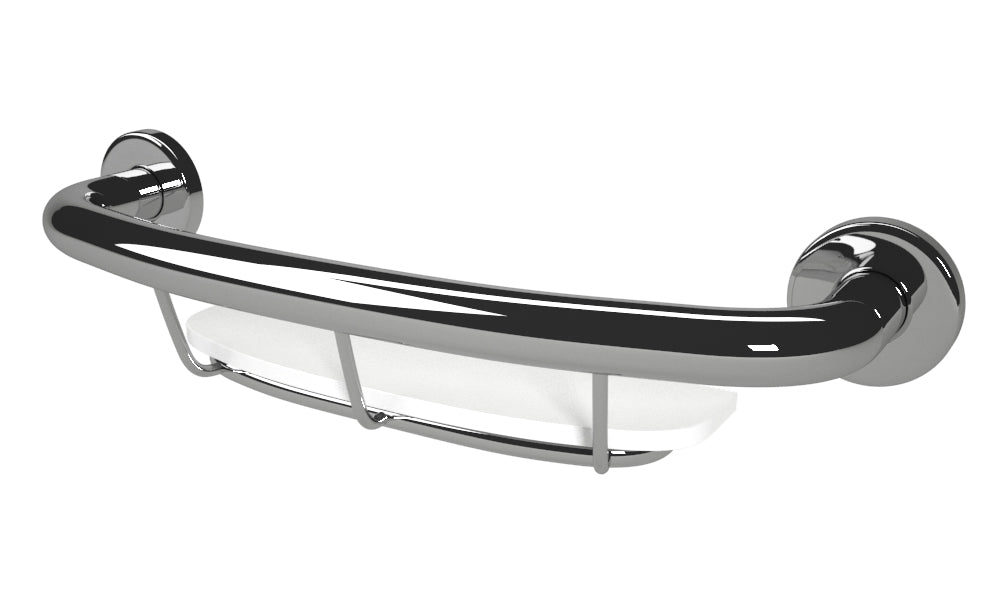 LL-2050 - Shampoo Shelf Grab Bar
Original price
$85.99
-
Original price
$112.99
Unique grab bar support for shampoo and other toiletries
The unique design features of the Life Line collection grab bars will not only offer the extra support and confidence you need but the style and appeal you desire as well. These elegant grab bars add a stylish and functional feature to your bathroom decor and blend into your bathroom as opposed to that traditional institutional look.
This unique grab bar incorporates support for safe being and also functions as a shelf for shampoo and other toiletries. Furthermore the innovative shelf features a removable tray that resists mold and mildew for easy cleaning. into one unique piece. This combo unit can be mounted on your bathroom wall or in your shower and offers that stable secure hand when reaching for towels or wash clothes. mounts conveniently beside your toilet and offers a stable hand as well as the convenience of having toilet paper incorporated into the center arm.