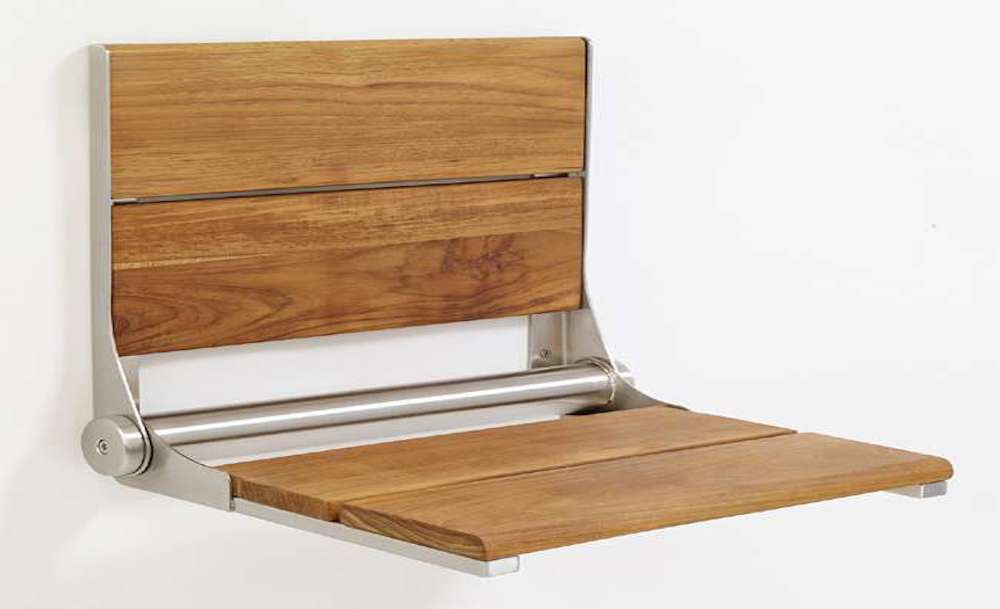 LL-Contour 26" Shower Seat
Original price
$375.00
-
Original price
$525.00
Shower with ease, comfort & security. Now available in Teak Wood & Walnut
Life Line continues with innovation into a designer world of exquisite Teak Wood & Walnut shower seats. South American teak wood & Walnut paired with a stainless steel framework, truly depicts the beautiful style of our Contour Seats. Our craftsmen hand select the Teak Wood & Walnut to ensure that the beauty of the seat remains throughout.
The contour seat is designed using the worlds most durable and most luxurious materials
The stainless steel frame has been carefully crafted so that every line is smooth and subtle. Each component has been painstakingly developed to keep beauty and esthetics at the forefront. Furthermore these stainless steel frames are available in all of the Lifeline finishes. Allowing you to pair with other Lifeline items will assist in keeping your bathroom clean and consistent.
Shower seats are designed and tested to 400lbs.
Mounting hardware not included (suitable fasteners should be selected based on the surface you are mounting to)
Shower seats are only as safe as the installation, if you are unsure, it is imperative that you contact a qualified contractor or installer.